18 Jun

Creating Quiet Workspace

5 Ways to Create a Quiet Workspace in an Open Office Environment

As studies continue to show that open office spaces increase collaboration and innovation, businesses are transitioning away from closed offices and cubicles. While the open office layout can create a positive work environment, it's important to remember that quiet space is crucial too. A recent study found that a large majority of high-performance workers felt that they needed more quiet space in their offices. Here are a few ways that you can create much needed quiet space in an open office environment.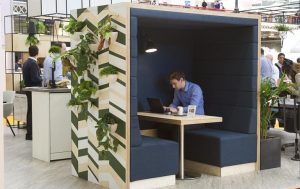 Create designated quiet spaces around the office. If there is an extra conference room or empty office, convert it into a designated silent working area. Give employees a space to sit down and concentrate with zero distractions.
Put on your headphones, but don't play any music. Headphones help cancel out background noise and will make distractions less prevalent even if there is no music playing. Wearing headphones will also show your coworkers that you are trying to focus and will make them less likely to interrupt you.
Schedule quiet times. Block out your schedule so that you have designated times to be quiet and focus on your work. You can even encourage other coworkers to block out the same times to eliminate distractions from each other.
Sit outside alone for a few minutes. If you find yourself feeling overwhelmed and unable to concentrate, step outside and take a few deep breaths. Allow yourself a little time to relax and recenter.
Practice "shielding". Shielding is the conscious act of protecting yourself from distractions around you. You can do this by sitting in an area where you won't be distracted by coworkers walking by or stopping to talk to you.
If you are interested in hearing more about our services or would like to speak with a staff member contact us.[/vc_column_text]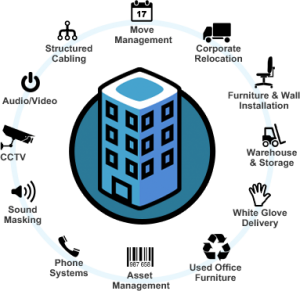 Making changes to your office environment can be difficult, we make it easy….
Click here to read more about MyOffice services.