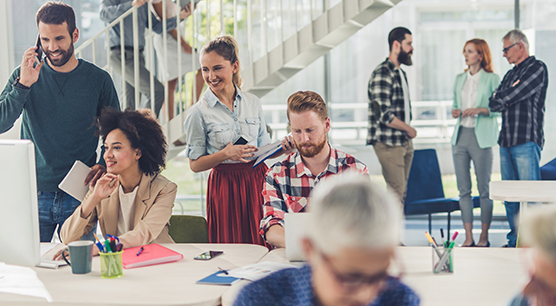 14 Jan

Is Noise an Issue in Your Office?
Is Noise an Issue in Your Office?
MyOffice has a solution- sound masking! In an office, the background noise levels are generally low. Hence, people overhear conversations. To address this problem, Sound masking systems emit a soft white noise through a speaker system which we install. The ambient sound level becomes uniform and the noisy distractions are muffled by the sound masking.
Benefits of Sound Masking
After doing case studies in open office plans, closed offices, meeting rooms, call centers, and more- here are the results we compiled:
1. Focus improved: 40%
2. Distractions reduced: 51%
3. Stress reduced: 27%
4. Error rates reduced: 10%
5. Productivity increased: 10-40%
Here is how noise travels throughout an office with and without sound masking. 
Contact me today for a demo or more information!