Facilities Support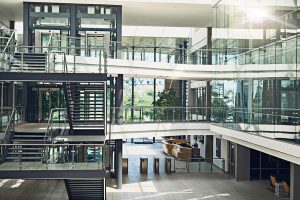 It's not easy to manage your business and your building. MyOffice can help. We understand the day-to-day challenges of managing a facility and can provide the services you need to keep your work premises on point, so your team can stay on task.
MyOffice provides facility support services for many of Southern California's largest corporations. Our professional, experienced staff can arrange to be on site daily, weekly or monthly to help with a wide variety of projects including office moves, adds and changes, structured cabling, furniture and wall installation, audiovisual support, special events and general handyman services.
We work as an effective, efficient extension of your team with little or no supervision so you have more time to focus on what you do best – your business!
Contact us for San Diego Facilities Support Services.