Managed IT & IT Support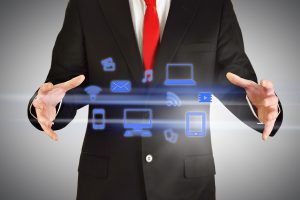 When you depend on information and technology, MyOffice delivers peace of mind. We understand that maintaining an in-house IT department can be an overwhelming task and expense. That's why MyOffice is your partner for experienced, cost-effective Managed IT Services and Support.
We help you maintain your company's data securely while also providing the support you need to keep operations, infrastructure and network environments running effectively. And, we never stop working for you. Our certified technicians are available for on-site and remote services every day, around the clock.
With MyOffice, you don't need to manage complex infrastructure and multi-faceted IT solutions alone. We offer all-inclusive dedicated IT support plans for one flat, reasonable monthly fee that includes data recovery, backup, virus protection, network security, customized business IT solutions and more. Contact us today to schedule a consultation.