San Diego Asset Storage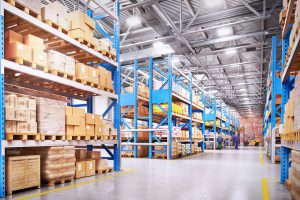 Businesses frequently find that they have assets that are underutilized or only periodically necessary and therefore occupy valuable space onsite. San Diego asset storage management is a real need with a real solution in MyOffice. When a business needs to securely store items while maintaining full inventory tracking, they trust the logistics professionals at MyOffice to provide full-service solutions for safe, dependable storage and asset management.
Our 10,000-square-foot secured warehouse allows MyOffice to store your unused or transitional furniture inventory and keep accurate track of your assets. This means you can plan and execute changes to your office layout seamlessly at a moment's notice.
MyOffice provides short-term or long-term storage options and can offer varying levels of inventory tracking. We can even help you recondition product for future use. From receipt and inspection to storage and delivery, you can leave these tasks to us. Items that client's store with us include:
> Surplus Furniture
> Unused Supplies and Equipment
> Trade Show Displays and Product Offerings
> Seasonal Decorations and Displays
With MyOffice, we'll put together a storage plan and make certain you can have access to your materials when you next need them.