San Diego Office Moving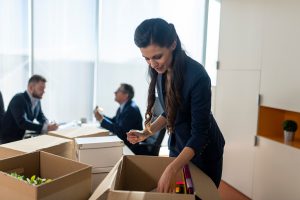 Ready to relocate your business to a new space? Trust MyOffice San Diego office moving to make it a pleasant, predictable event. We provide comprehensive corporate relocation services to manage your move with ease and get you back to business fast.
Our experienced in-house move staff and project management professionals start every move project with a detailed inventory to identify exactly what requirements your business need to complete for the move. From large to the smallest details, we plan it all including details like precisely how many truck loads it will take to get you from here to there.
Office relocations don't have to be stressful. Our end-to-end project management system eliminates timeline changes, costly delays and chaotic workflow disruption. Rest easy knowing we'll guide you through every phase of planning and execution with many years of experience to anticipate the bumps in the road. You can expect a pre-move training session, detailed project timeline and all of the necessary labels and other required materials and equipment for a safe, efficient office move.
We're ready when you are! Check out our online relocation checklist and contact us for a full consultation.