San Diego Office Security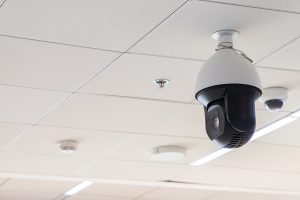 Office security is a concern for all businesses and we are a trusted partner to bring you peace of mind when at or away from the office. You work hard for your success. We work hard to keep it secure. Trust MyOffice to provide your business with appropriate protection, with security products that are easy to manage and maintain. Our San Diego office security experts will assess your security goals and implement a convenient, reliable system to meet your unique needs.
MyOffice installs professional grade, web-based equipment from leading office security products manufacturers. Our primary services include high-definition video surveillance, hosted video solutions with cloud storage, mobile security solutions with remote management, and comprehensive access control systems with centralized credential-based access. There is not an environment that we can't design an office security solution to protect people, products and facilities. Every solution is different, but MyOffice's commitment remains the same – treat each client's work product and valuables the same way we treat our own.
With MyOffice, we'll put together an office security plan that provides superior protection and peace of mind. Contact us today for a consultation.